Various finance options available depending on individual circumstances.
Plant Funding
CITB Funding:  The CITB's levy and grants system ensures that the British construction industry has the skilled workforce that it needs.
The levy funds that they collect from employers are invested back into the industry through training. This helps to drive up standards to ensure projects are completed safely, sustainably, on time and within budget.
Click here to view the CITB's help page.
Click here to view the CITB's Plant Training Grant help page.
Please contact us for further information.
SQA Qualifications Funding
If you require an upgrade from a Red Trained Operator Card to a Blue Competent Operator Card you will need to:
Hold a CPCS Red Trained Operator Card for the category which is within 12 months of expiry date
Pass the relevant CITB health, safety and environment test within the last two years
Achieve a SVQ or NVQ, with the appropriate units relevant to the category.
We offer two fundable SQA qualifications to be able to upgrade your card:
Level 2 Diploma in Plant Operations - General (Construction) GD3M 60 – When would a candidate need to take this Qualification?
Level 2 NVQ Certificate in Plant Operations (Construction) GN33 66 – This is for a Telescopic, Road on roller and dumper operator
Level 2 NVQ Diploma in Plant Operations (Construction) GL5G 68 – This is for a excavator operator
Apprenticeships
From May 2017, the way apprenticeships are paid for is changing.
The Government has introduced an apprenticeship levy which aims to promote apprenticeships as an effective way for young people and adults to enter the workforce equipped with the necessary skills and relevant work experience. The cost of apprenticeships will be split into 15 funding bands ranging from £1,500 to £27,000. The prices will depend on the type of apprenticeship and the level it is taught at, and are negotiable with your training provider.
For 98% of employers, the reforms mean that employing an apprentice will be better value for money than ever before. Small businesses will only have to pay 10% of the training costs, with the Government picking up the remaining 90%. In some cases, the Government will fully fund apprenticeships for small businesses. If your company is in the 2% of employers which has an annual payroll of over £3 million a year, you'll have to pay 0.5% of that amount into the levy. This amount will be topped up by 10% and given back to your company through the new digital apprenticeship service. You can then use these funds on apprentice training.
Whether you have to pay the levy or not, Weston College (click here for the link back to the College apprenticeship sitehttps://www.weston.ac.uk/employers/apprenticeship-reforms-and-levy)  can work with your business to ensure that you are maximising the potential benefits of the reforms and work with you to create bespoke and personalised training solutions.
Adult Education Budget (AEB)
The Adult Education Budget aims to provide adults with the skills and learning they need to equip themselves for work, an apprenticeship or other learning. It enables more flexible tailored programmes of learning to be made available to help eligible learners engage in learning, build confidence, and/or enhance their wellbeing.
If you are aged 19 or over and unemployed, you may be eligible for funding if one or more of the following apply:
You receive Jobseeker's Allowance (JSA), or National Insurance credits only
You receive Employment and Support Allowance (ESA) and are in the work-related activity group (WRAG)
You receive Universal Credit, and earn either less than 16 times the appropriate age-related rate of the national minimum wage / national living wage a week, or £338 a month (individual claims) or £541 a month (household claims) and Jobcentre Plus determine you as being in one of the following groups:

Work-Related Requirements Group
Work Preparation Group
Work-Focused Interview Group
You are released on temporary licence, studying outside a prison environment, and not funded by the Ministry of Justice

You may be eligible for funding if you are employed and earn less than £15,736.50 annual gross salary.
You must have seen evidence of the learner's gross annual wages in these circumstances. This could be a wage slip within 3 months of the learner's learning start date, or a current employment contract which states gross monthly/ annual wages. Please note this is not an exhaustive list, but must support your decision to award full funding to an individual who would normally be eligible for co-funding.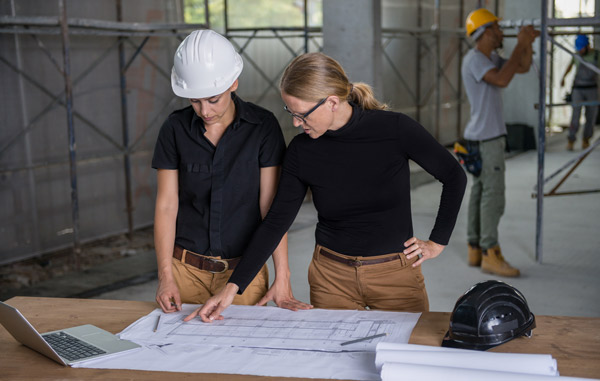 The SOMAX Construction Training Centre is Weston College's purpose-built training facility.
Located off junction 21 of the M5, the centre provides training at the point of need for businesses and their employees. It's also been designed to tackle skills shortages in the construction industry.
Each aspect of the centre has been developed to deliver training in a specific industry area – plant operations, street and groundworks, scaffolding, forklifting, and logistics.
Whether your staff need to up-skill for a specific project, upgrade CSCS cards or top-up their CPD, the SOMAX Centre delivers the training you need. Plus, all our courses and qualifications are accredited by nationally recognised bodies and schemes, including CSCS, CITB and CISRS, SSP and CPCS.
As well as the 'practical' training areas, the centre boasts everything required of a modern, state-of-the-art educational facility. This includes a canteen, changing facilities, an IT suite, test and exam rooms, meeting spaces and a range of classrooms.